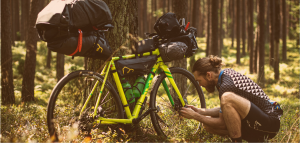 Learning Consultant (32-40 uur)
Heb jij een passie voor Learning & Development? Dat is mooi, wij namelijk ook! Inspirerend, toekomstgericht, deskundig, verbindend en betrouwbaar. Dat is bovendien het DNA van Atrivision. Matchen wij met jou? Laten we daar achter komen.

Wil jij jouw scherpe analyses, creativiteit, onderwijskundige ervaring en nieuwsgierigheid omzetten naar impactvolle (leer)oplossingen voor onze klanten? Weet jij de werkelijke vraag van de klant te identificeren? En kom je vervolgens met een onderscheidende oplossing die de verwachtingen van de klant overtreffen? Dan lijkt het erop dat wij een 'match made in heaven' zijn.

Wat je onder andere gaat doen
Teveel om op te noemen. Maar om je een indruk te geven:
Als een echt multitasker werk je tegelijkertijd aan verschillende projecten. De ene keer vanuit kantoor, de andere keer bij de klant en dan weer vanuit huis. Je bent inhoudelijk verantwoordelijk, de verbindende factor binnen een project en sparringpartner voor zowel de klant als je collega's die meewerken aan het project.

Onze klanten komen uit verschillende branches en hebben uiteenlopende vragen. Als learning consultant heb je de ervaring en kennis om die vragen te beantwoorden en samen tot de beste oplossingen te komen.

Of het nu gaat over het ontwikkelen van een leerstrategie, het inrichten van een leerlandschap, het updaten van bestaande leertrajecten, het analyseren en optimaliseren van de best mogelijke learning experience of het adviseren en implementeren van een online leerplatform. Jij bent van alle markten thuis. En bovendien spot je een kans wanneer die zich voordoet.


Wat we van jou vragen
Minimaal een HBO diploma Onderwijswetenschappen, Opleidingskunde of een vergelijkbare opleiding;

zeer goede beheersing van de Nederlandse en Engelse taal;

ervaring met projectmanagement;

in het bezit van consultancy skills;

ervaring met Articulate Storyline en/of Adobe Captivate;

ervaring met online leerplatformen (LMS/ LXP/ …).
En verder nog dit
Resultaatgericht, gedreven, analytisch en zéér kwaliteitsbewust zijn kenmerken die op jou van toepassing zijn;

oprechte nieuwsgierigheid en gretig om jezelf te blijven vernieuwen zijn minstens net zo belangrijk;

gevraagd én ongevraagd je mening of oordeel geven gaat je natuurlijk af;

solistisch of in teamverband, op kantoor, thuis of op locatie bij de klant, jij bent zo flexibel dat je je werkzaamheden overal en op elke manier kunt verrichten;

klant- en service gericht zijn is voor jou een vanzelfsprekendheid;

ons DNA is ook jouw DNA.
Herken jij jezelf in bovenstaande kenmerken maar voldoe je niet 100% aan de criteria? Ook dan dagen we je uit om te reageren! We zoeken mensen met lef en initiatief. We laten ons dus graag overtuigen waarom jij tóch past op deze functie.
 
Wil je meer weten over het bedrijf, de functie of heb je een andere vraag? Neem dan contact op. Direct solliciteren kan natuurlijk ook. Stuur dan je C.V. met een inspirerende brief naar [email protected]. Wij spreken je graag!